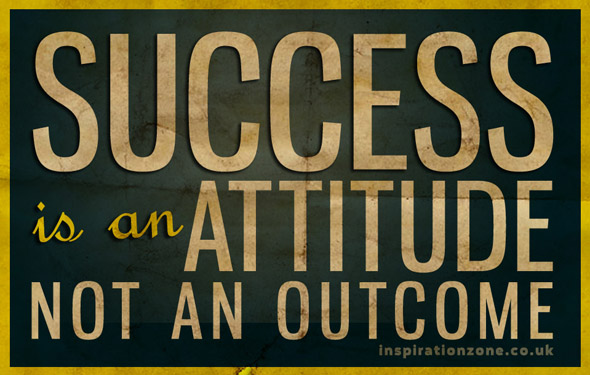 Is it possible to achieve what you want in life by going through the motions? Make the right moves, press the right buttons, pull the lever and voila, there it is! A successful life. Really?
I'm sorry, but I just can't see that it works like a formula. There is no formula for success; it takes a combination of passion, perseverance and personal power that is unique to each person.
All of the successful people I know have believed that their success was a result of a variety of things. Things like knowledge, experience, learning from mistakes, constant improvement; but the essential ingredient is having the right attitude.
It is attitude that helps you struggle on when times are tough, when recession makes living harder, when critics or competitors attack you instead of your business, when you face setbacks that make you want to give up. It's attitude that helps you rally and get back on your feet, helps you lift your chin in times of adversity and try one more time.
What They Say
Here's what some other people have to say about attitude:
"Positive attitude has nothing to do with what happens to you. It's what you do with, and how you react to, what happens to you." Jeffrey Gitomer

"A positive attitude can really make dreams come true – it did for me." David Bailey

"What separates the winners from the losers is how a person reacts to each new twist of fate." Donald Trump

"Weakness of attitude becomes weakness of character." Albert Einstein

"We either make ourselves miserable or we make ourselves strong. The amount of work is the same." Carlos Castaneda
What Do You Say?
That's what they think. What about you? Please share your attitude to attitude by leaving a comment here.