Personal Success
Professional Success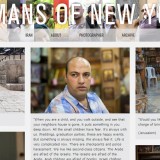 Humans of New York is a modern phenomenon. Over the past few years Brandon...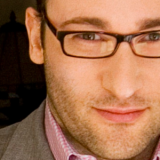 If you want to know how the world's greatest leaders and organisations became the greatest? You have to start with "why". This is the second most viewed video on Ted.com and once you've watched it, you'll know why.
Popular Posts
All Time

What does Anthony Robbins think about inspiration? This video interview is full of insights.

"If you want to make an easy job seem mighty hard, just keep putting off doing it." Olin Miller Often, the task you are procrastinating over is one which you dislike, or find difficult in some way. The trouble is, the longer you put it off, the harder it gets. A task which can in reality be quite simple, can assume gigantic proportions in your mind the longer you procrastinate. An excellent solution to procrastination has been formulated by the American mental health professional David Burns. In his book 'Feeling Good: The New Mood Therapy', he suggests keeping a record which he calls the antiprocrastination sheet. The Antiprocrastination Sheet This consists of a table with six columns across it. Here you would put six headings: The date The activities or tasks you are putting off Predicted difficulty Predicted satisfaction Actual difficulty Actual satisfaction Step One Write down the date in the first column followed by the task or tasks in the second column, breaking it down into several small steps if the activity seems particularly large or overwhelming. Step Two Next, write down how difficult you expect the task to be as a percentage (for example, you may note...

The Ancient Greeks and Romans knew a thing or two about the art of convincing people through the power of words. After all, they didn't have blogs or PowerPoint to help them, so they had to be good. Their secret was a battery of techniques they used to great effect. Here is your instant guide to 5 of the best ones. Secret 1: The Tricolon A tricolon (plural: tricola) is a sentence with three clearly defined parts of roughly equal length, each increasing in power to produce a noticeable driving force. Some examples: "Veni, vidi, vici" Julius Caesar. Translated: "I came; I saw; I conquered." In the original Latin, each verb is of equal length, but you get the point. A tricolon that comprises parts that increase in length is called an ascending tricolon. You can see that the power of the phrase grows with each step. You can create the opposite effect with a descending tricolon, decreasing the length with each part. Secret 2: Anaphora An anaphora (Greek for "carrying back") is a rhetorical device that consists of repeating a sequence of words at the beginnings of neighbouring clauses. You can see it's relationship with the Tricolon,...

There are two kinds of people in this world: those who love to stand up in front of an audience and everyone else. It's no secret that most people are scared of public speaking, but I can tell you from experience that it's possible to move from terrified amateur to confident professional. All you need to do it is have some FUN. Here's how… Focus on the Facts There's little worse that watching a presenter mumble randomly through a collection of disconnected slides. Be organised, provide your audience with a clear structure to your points. This helps your audience relax and enjoy your speech. Audiences enjoy listening to an expert so demonstrate your expertise with stories and examples or use supporting evidence or statistics. Understand Your Audience Okay, here's the deal. If I'm in the audience I want you to speak directly to me. Presenters who talk to themselves are boring. Connect with your audience emotionally, speak with passion and above all empathise with them. Your audience will let you know when to be humorous, when to be serious and when to inform. Every great speaker knows the secret is to simply pay attention to what their audience wants....

Inspiration is the source of our greatest work. We rely on it every day to write, paint, design, plan and compose, yet many people often find that it's hard to come by. Here are some of my favourite ways to find inspiration when I want it. Ask a Big Question One of the best ways I know to find my inspiration is to reconnect with my purpose. Ask yourself why you do what you do. If you're only doing what you're doing for the money, it will always be hard to be inspired. Ask yourself the big question: why do you do what you do? Do you want to be the best? Do you want your work or your art to be the very best it can be? I can tell you that when you ask yourself these big questions you'll find that you never lack inspiration. Take a Break If you've been working on something for a while and seem to have hit a creative barrier, the best thing could be to stop for a while. Yes, even if you have a deadline looming. If the creative juices aren't flowing, it can be more efficient to stop, take...