Personal Success
Professional Success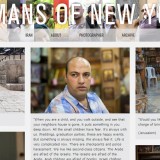 Humans of New York is a modern phenomenon. Over the past few years Brandon...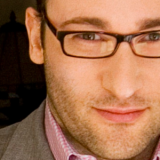 If you want to know how the world's greatest leaders and organisations became the greatest? You have to start with "why". This is the second most viewed video on Ted.com and once you've watched it, you'll know why.
Popular Posts
All Time

Tony Robbins discusses the "invisible forces" that motivate everyone's actions — and high-fives Al Gore in the front row.

Arianna Huffington on the importance of getting enough sleep. Small idea? Big results.

This is a great little story from that tremendous orator, Barack Obama. Shortly before the US presidential election, he delivered this speech and it serves two great purposes for us: it is a masterclass in using storytelling in your speech.

Author and activist Isabel Allende discusses women, creativity, the definition of feminism and, of course, passion in this talk.

Jason Fried has a radical theory of working: that the office isn't a good place to do it. At TEDxMidwest, he lays out the main problems (call them the M&Ms) and offers three suggestions to make work work.